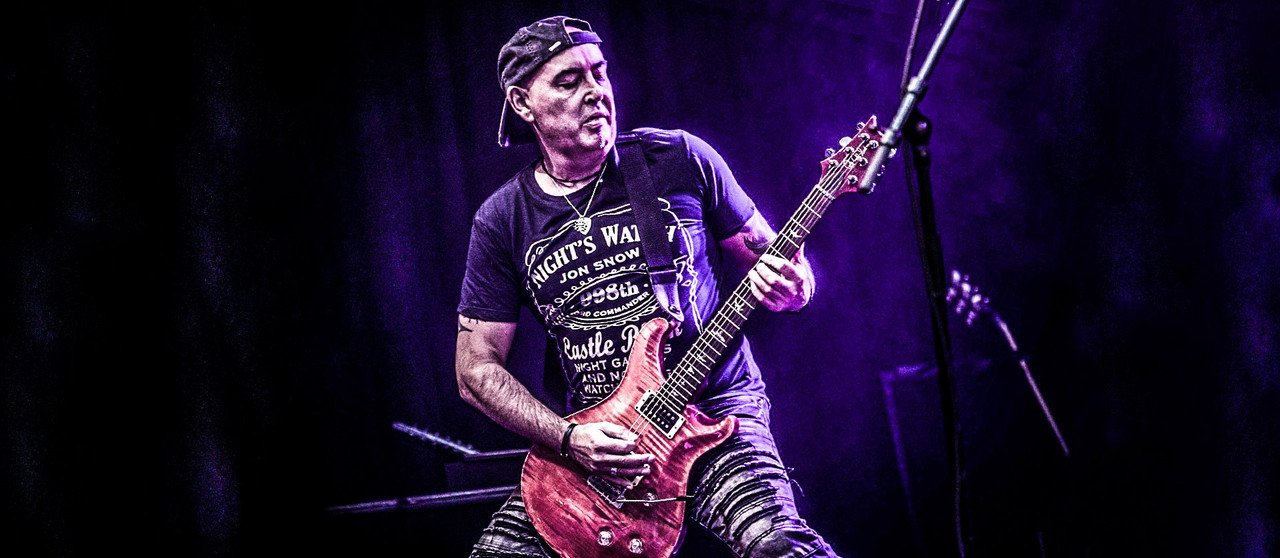 Vincent started his musical career with his staggering performance in South African metal band, Osiris. The band's concert at the Music Conservatoire in 1986 cemented Vince's dedication to composing and playing metal.
After a few years of residency in South Africa, Vince returned to Belgium joining metal band Twilight in the early 90s, which was featured on the Rock in Flanders LP with the top single "Fallen Angel", written by Vincent.
Looking for new horizons he joined D-Color an experimental progressive rock project that undertook music for different stage place in Belgium's thriving artistic scene.
After another five years in South Africa, Vince returned to Belgium and began playing in several rock cover bands, all while writing his own compositions like: "Save me", B-side of Eve Kempbells, "Not Right" single which was an entry that made it to the semi finals in Belgium's Eurosong Competition. Another achievement included "Thank You" a single of Eve Kempbell produced and released in the UK. The song, "Vogelvrij" was a winner for Antwerp in the National Radio 2 contest "Schrijf er maar één". While on a musical role, Vince also created "Long Time Gone" the title track to a Brazilian movie called Delirios de um ator released in 2015.
In autumn of 2015, Vince teamed up with another South African favourite, Gert Koevert and contributed two tracks, "Junior" and "Water & Vuur" to the artiste's album "Net So...". In autumn of 2014, Vince co-founded the new band 10 Rogue.