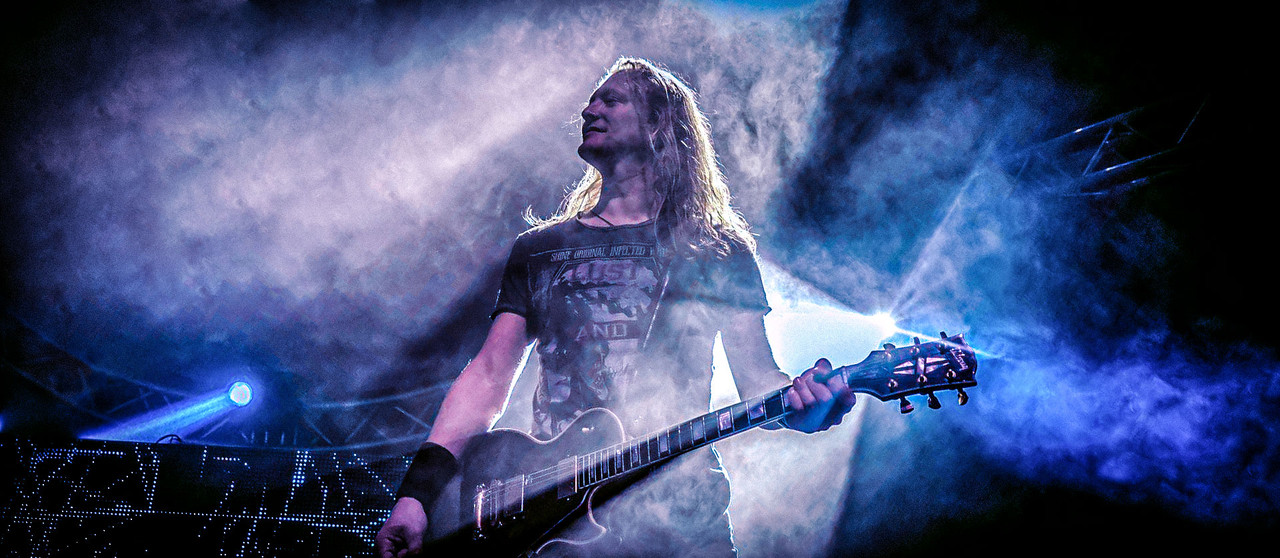 Steven Frattari, born and raised in Genk, grew up in a musical family where his love for guitar quickly became apparent.
He started his classical guitar training at the Municipal Music Academy at the age of 9 and starts playing Bluegrass and Folk on acoustic guitar a few years later.
As a growing teenager he is mainly influenced by bands like AC / DC, Jimi Hendrix, Deep Purple, Led Zeppelin, Metallica,…. and the grunge and punk rock of the 1990s, which only add to his love and passion for guitar and rock.
After playing with a few Genk bands with their own work (Black Napkins, Fruitcake Freddy), Koyle was founded in 1997. Following the pre-selection of Humo's Rock Rally, Koyle becomes a rock cover band that in the first decade mainly earns its spurs in the heavier biker environment, as a result of which it quickly builds a solid reputation in the rock circuit of the Benelux.
In 2012 Koyle won the Clash of the Coverbands Award Benelux, after which they released a single of their own song in the Netherlands in 2013. "End of June" has been in the Dutch Top 50 for a few weeks, which makes them a much sought-after rock band at all kinds of events throughout the Benelux:
Biezenrock, Vostertfeesten, OlensFest, Bizonrock, Dickie Woodstock,….
At the end of 2015, Steven received a phone call from a certain Pat Krimson, asking if he wanted to be a rock guitarist to complete the 90's dance formation 2 Fabiola live on stage. Crank things up a bit live and make the sound firmer. A new challenge of a completely different caliber and with a completely different approach…. Why not… Hell ain't a bad place to be ;-)
The following 5 years he participated in the recording of new singles, participated in national radio and TV shows and practically played almost all over Flanders. Almost every venue, from the local pen fair to the largest concert halls (Sportpaleis, Ethiasarena, Vooruit,…) and dance festivals are visited.
Missing playing live rock 'n roll, blood is thicker than water, he enroled to do a few shows as a stand in for 10 Rogue at the end of 2019 resulting in a real connection and full membership when Jan Verschueren left the band in 2020.