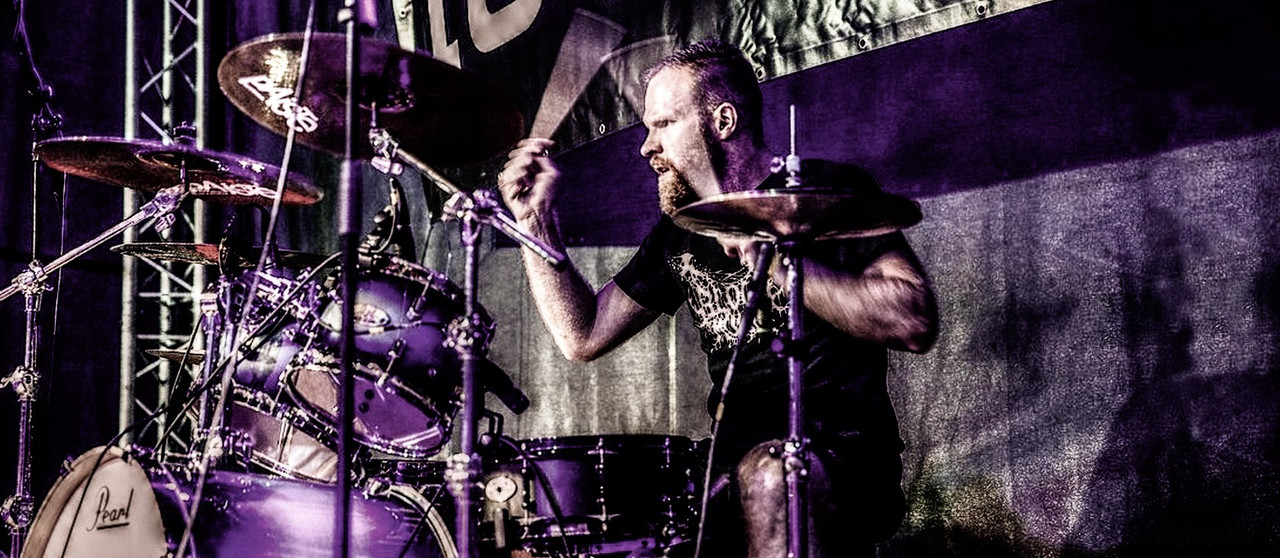 Steve vanderperren (ex)

Dr

u

ms
Steve started drumming at the age of 9, mostly playing along with Genesis, Aerosmith and Queen tracks. When he was 12, he joined his first band and was in the meantime introduced to bands such as Nirvana, Metallica and finally, Dream Theater.
As time flew by Steve started learning whole albums by heart to crank up his skills. Since he didn't take any drumming lessons, he's a 100% self-learner and depends entirely on his ears.
Throughout the years Steve has played in and filled in for dozens of bands, including Magnifico (Belgian Queen Experience), Herfst, Endtime Odyssey, Saille, Hitherside & The NightStalker and he has his own Prog Noir solo project called Shrine of August.
He joined the 10 Rogue ranks mid 2018 and on top of all the above, he's the first -and so far only- Belgian Table Drumming Champion, earning him his 5 minutes of fame on Van Gils en Gasten, a famous Flemish talkshow.