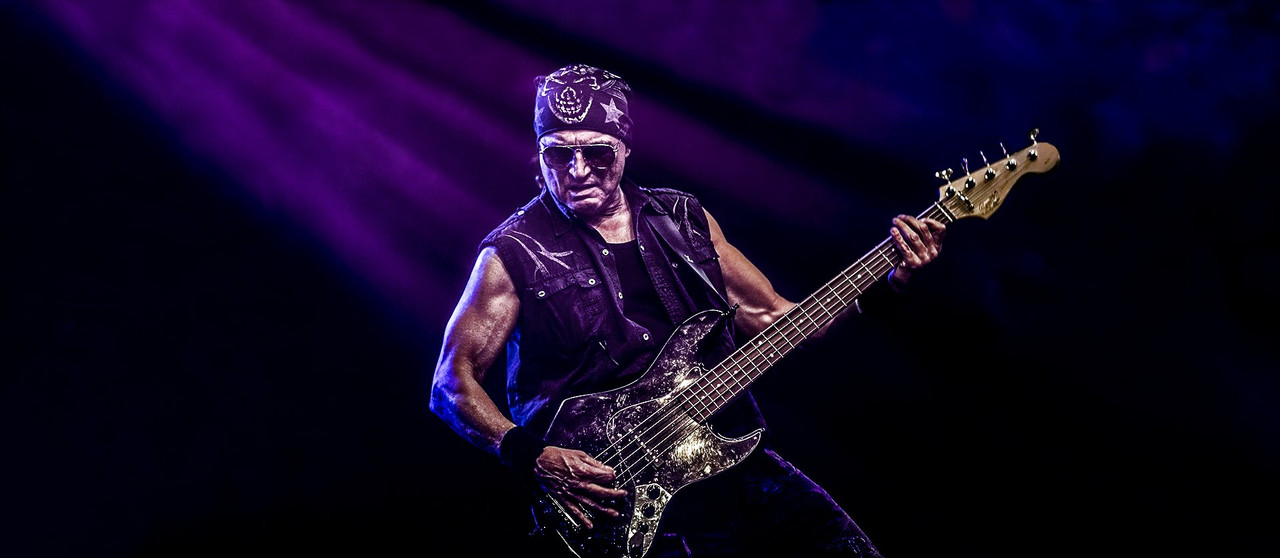 Stan Verfaillie (ex) Bass
In the early 80s, Stan became the permanent bass player of well-known Belgian hard rock band White Heat. White Heat intensively toured Belgium, The Netherlands and Germany. During that period White Heat supported amongst others Ted Nugent at Forest National, Brussels. The rocking band produced three albums and achieved a number one single.
In 1986, after the split of White Heat, he started his own rock band Streettalk.
From 1993 on Stan completed Antwerp's Jazz studio and played in several bands such as The Groove with William Reven (Swingpaleis), Lowdown (with Herre Cambré), Bill Roseman (American blues guitarist) and Las Tres Cervezas.
He was also the permanent bass player of Dannymals, a party band with Danny Wuyts (Notenclub) and regularly played with icons such as Will Tura, Jo Lemaire, Coco Jr., Barbara Dex, Xandee and so forth.
From 2010 on, Stan became even more active in the local band scene and joined successful rock cover bands Some Kinda Voodoo and Busted in Rock.
Together with Jon and Vince, Stan co-founded 10 Rogue in the autumn of 2014.
In the aftermath of Covid and in the wake of the anniversary re-release of some White Heat albums Stan and 10 Rogue decided it was best to part ways in 2022.
Stan's spot was taken by bass-guru Joeri Trescinski.